back
December 2021
Happy New Year! January is a busy time of the year for all of us as we get back into the swing of things. We hope that you were all able to safely enjoy the holidays, even though they looked a little different again this year.
While we continue to work on Annual Reviews and stay on top of the markets/client portfolios, our office is hard at work with many extra tasks in January. This month alone we will manually process and review over 200 RRIF/LIF payments for our clients. We do this to make sure your payments are made accurately. Along with the RRIF/LIF payments we are also beginning to process TFSA top-ups to ensure your money continues to grow tax free. At the end of January, we will begin to prepare clients' Capital Gain/Loss reports to ensure you have accurate information to provide your Tax Advisor thus assisting them with your 2021 Tax Reporting.
Around the Office:
We are still working physically here in the office since the start of COVID and are available by telephone. Please feel free to call our office as we would love to hear from you.

With many changes coming forward in the industry, Kristin has been working with our Head Office being proactive in understanding and implementing these changes so that our office is fully aware in advance of what changes to expect. Kristin has also been diligently preparing for the many administrative tasks that come with the first quarter of the new year. RRIF payments are ready to be processed in 2022 and Capital Gain/Loss Reports will be prepared and mailed out by mid-February to those clients on our list. She is also going to set up our team's processes so clients can contribute to their TFSA and/or RRSP come the 2022 year. As an office, we are largely focused on making 2022 our most productive and efficient year yet to ensure that our clients are serviced in the best way possible. Kristin's role is vital to ensure all administration runs smoothly so our clients can focus on what is important to them: their hobbies, careers, loved ones etc.

Cody is now fully licensed, both Investments and Insurance, and will continue to provide clients with services tailored to their unique life circumstances such as retirement planning, monthly cash flow planning and portfolio analysis. He is constantly educating himself on the ever-changing financial markets to ensure that portfolios perform consistently and to better identify client opportunities. Earlier this month he completed the Exchange Traded Funds (ETF) course. Exchange Traded Funds are a way to invest into the financial markets that may better suit our Fee Based clients' goals. (Option 1- Fee Option)
Always studying, Cody recently completed industry courses to be mindful that we are working in the best interest of our clients and their families. He will also be taking behavioural finance courses in the new year to better understand the emotions surrounding clients' financial decisions. While outside of the office Cody has been spending most of his time this winter on volunteer initiatives such as the Niagara 2022 Summer Games where he and several others have been planning to host Canada's next generation golfers at the Legends Golf Course in August 2022.
Most dear to his heart, he has been spending time with his "Little Brother" through the Big Brothers Big Sisters organization. Together they have been watching Christmas movies while drinking hot chocolate. They have driven around the Region seeing all the beautiful changes winter has bestowed; they hiked through Short Hills Provincial Park and saw the Winter Festival of Lights in Niagara Falls. Cody is excited for 2022 and to meet/speak with all of our clients.
System Updates and Protection of Client Data:
Ransomware is a form of malware (Malware is any software intentionally designed to cause damage to a computer, server, client, or computer network.) that encrypts a victim's files. The attacker then demands a ransom from the victim to restore access to the data upon payment. Users are shown instructions for how to pay a fee to get the decryption key. The costs can range from a few hundred dollars to thousands, payable to cybercriminals in Bitcoin.
In order to try to keep current on such cyber-attacks and every changing technology thus assisting in trying to protect client data and office computer systems, a great investment has been made in our office. Firewall protection continues to be updated regularly. Our backup software has been upgraded and continues to be done so on a regular and encrypted basis. Workstation software, Microsoft Office, our security system and office cameras continue to be updated. As well as an investment into a new office server and updated workstation hardware has been completed. We have completed this to try as best as possible to protect our client data and computers to the best of our ability.
Annual Reviews
As a reminder, every year we prepare an Annual Review for each of our clients. This is an important process to ensure we are up-to-date with the most current information, as well as ensuring your information is accurate and meeting your Financial Lifestyle needs. Preparing your review involves a detailed process that not only has us look back on the past year but also look at the upcoming year for potential needs that might arise and ensuring client files are up to date and accurate. Spending the time to go over your entire portfolio is even more important given the current situation in the world. A lot has changed for many people, and many things that may have not been thought about before have come to the forefront. To help ease some of your scheduling stress, we are currently booking Annual Reviews via virtual meeting, telephone, or in person, depending on your preference and comfort level. For those doing their Annual Reviews by Zoom/Microsoft Teams or by telephone, the reviews will be uploaded to your Client Portal and/or mailed before the scheduled meeting date.
Please note: For those clients who wish to have in-person meeting, we are asking that you please wear a face covering during your time in the office, sanitize your hands upon arrival and complete a COVID-19 screening questionnaire with our office.
COVID-19 continues to wreak havoc on our world – impacting our lives in various ways. To protect our clients and staff against this constantly changing virus, we have updated our COVID-19 policy to ensure all staff members are fully vaccinated and have had their booster shot by January 31, 2022. Protecting our clients, staff and their families is of our upmost priority. At the beginning of each week, our staff members take a COVID Rapid Test to ensure we are negative and we recently updated our contingency plan if a staff member were to test positive. This involves 5 days of isolation and a negative COVID test to return to work as per Public Health rules.
At this time, our office remains closed to public/walk-ins we are available by telephone and in person meeting by appointment only. During our client in person meetings, our staff will be wearing KN95 masks to further ensure we best protect our clients and everyone's family. Clients are asked to wear at least medical grade masks, if possible, during in-person meetings.
For clients requiring an evening appointment, Roman and Cody have set aside Monday and Thursday evenings during the next few months to be available. Please be advised that due to the high demand for evening appointments, we are booking these appointments one month in advance.
Reminder - Daily Office Staff Meetings - 9:30am to 10:30am:
Should you call during this period, please leave us a message on our voicemail. We conduct our daily office meeting during this time and phones will not be answered. This time allows us to organize our day's tasks, review the previous day's work, discuss and complete client reviews and enquiries, as well as review current rates, markets and updates on the latest news.
Online Deposits/Contributions to your Investment Accounts:
For deposits that you make online throughout the year, please update your Online Banking company name from "HollisWealth Advisory Services Inc." to "Investia Financial Services Inc" or "Investia Services Financiers", as "HollisWealth Advisory Services Inc." will no longer be accepted. Your account numbers for online deposits have not changed. Do not hesitate to contact us for clarification.
HollisWealth Trade Name is now Officially Retired: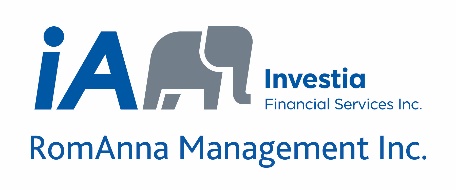 You will see the name Investia and/or Investia Financial Services Inc. in place of HollisWealth, as this Trade Name has been officially retired. No other changes outside of the retirement of the HollisWealth name will be noticed. We have already updated our call display, so when we call you, you will see "Investia" displayed. Our email addresses have changed as well from @HollisWealth.com to @iAInvestia.ca .
Client Portal E-Signature and KYC Updates (Know Your Client):
We hope that you have been able to register and login to your Client Portal and take advantage of its many features. We can securely upload important documents to you through this portal and you can do the same for us. You will have access to certain tax receipts, statements and more dating back to August 2017.
The Electronic Signature process for electronically signing order instructions and updating your Client Information makes things easy to do – even from the comfort of your couch. Should you need assistance in using this form, please do not hesitate to contact us. Please note that our E-Signature documents now come from "Electronic Signature" and not from "E-Sign" as they did previously.
The KYC (Know Your Client) form has been recently updated to collect further information to ensure we are current and up to date with your address, profession, email and phone numbers as well as your current Risk, Objectives and Cash needs on your KYC (Know Your Client) form. Your KYC is a document that we use in the office to help us best assist your investment needs and you will often hear us refer to it during your annual review.
Education:
2021 has been a rollercoaster ride for many reasons: personal, professional and the new world we live in. It has had a profound impact on all of our lives. Through all of these changes and challenges, the two P's have proven time again to help us through uncertain times and volatility. Patience and perseverance prospered in 2021 over fear and greed that impacted the market and caused unnecessary fluctuations. We as an office have been watching the markets daily with patience and perseverance. We remind our clients of our philosophy of sticking to Strategic Asset Allocation (fancy industry term for don't put all of your eggs in one basket) and long-term numbers: 1-year, 3-year, 5-year and 10-year. We are confident in our investment choices and that the fund managers we recommend will continue to do their job in providing consistent performance. Let us stress over the day-to-day concerns of the market, COVID, and politics. Enjoy your time on your hobbies, work and most importantly, taking care of your loved ones during these challenging times. 2021's positive investment results have provided us with a pleasant surprise, especially during a year of uncertainty and doubt due to the challenges we have faced such as inflation, supply chain issues, COVID and more.
Patience is a person's ability to wait something out or endure something tedious, without getting riled up. Having patience means you can remain calm, even when you've been waiting forever or dealing with something painstakingly slow.
Perseverance is persistence in sticking to a plan. Steady persistence in adhering to a course of action, a belief, or a purpose; steadfastness.
Client Success Story
Clients are the reason why we get up in the morning and stay up into the wee hours of the evening. It's our dedication to you, your family and your future that sets us apart. Here at our office, it's important to us that your finances are taken seriously but we have fun while helping manage them with you. This is a team effort and one we don't take lightly.
Roman and Cody recently met with a married couple that was stressed surrounding a pending retirement decision…. the employer provided our client with only 2 weeks to make a decision that would impact the rest of their life…. talk about a quick turnaround.
Our client was more than appreciative we took the time to phone prior to the meeting to get a better understanding of what their monthly cash flow needs were and how soon they would need the money.
It's that simple, from your perspective 😉
Our office managed the background analysis – cash flow projections, portfolio recommendations, factoring in CPP/OAS…. all that boring stuff you do not want to be bothered with. Through our premium software and expertise, we were able to come up with solutions for this client to retire whenever they wanted to… not when the company was telling them to. That's the difference we can make.
Our client will be able to volunteer and care for their family during retirement and not have to worry about if the money will last their lifetime. The look of panic left the couple's face… "so, I could retire tomorrow if I wanted to?" they asked. We responded "Today, if you wish everything will be okay".
Every ounce of tension left the room; both parties gazed at each other with a look of relief. In this case, a simple conversation was needed to provide peace of mind and a feeling of safety. The client's spouse thanked us profusely "You have no idea how stressed we were over this; we didn't know what to do or if we would have to change our lifestyle… thank you both."
We understand the financial side of the equation is important, but so is the emotional side. Our meetings focus on getting to know you just as much as it is about the finances. Understanding what is most important to you is the key to providing tailored advice to help you live life on your terms.
Meetings like this is why we love what we do. So let us get together and have more meetings like this.
Don't Let a Grinch Steal Your Christmas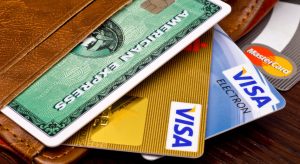 At Christmas time and throughout the holiday season, we are reminded of the joy of giving and the gratification of generosity. Our hearts are even more open and we are mindful of those less fortunate than ourselves. We are grateful, humbled by our relative quality of life, and we want to help. A perfect storm for the unscrupulous to take advantage. Let's make sure this doesn't happen to you.
Here are some tips to reduce the risk and maximize the opportunity for your kindness to be received by the intended recipient.
Charities
According to the Better business bureau, 40% of all charitable giving takes place in the last few weeks of the year. Aggressive telemarketers and fake websites can hijack your charitable intentions. Give directly to your charities of choice, and check to ensure that any individual soliciting donations for a charity is a legitimate representative.
Avoid impromptu donation decisions. Make a list of the charities you want to support and the amount of the donation you wish to make ahead of time. Confirm their contact information prior to the holiday season. This helps to protect you from being taken off guard when contacted by phone, in person, or through a mail/email solicitation, and from feeling pressured to donate more than you intended.
Shopping
Now that stores are open again, you may enjoy shopping at your favorite boutique shops and malls. Lock your purchases in your trunk, and if you do not have a trunk, ensure your packages are hidden and not in plain view for those trolling parking lots.
As you drive home from your shopping, be aware of anyone who may be following you. There are too many sad stories about robberies in personal driveways.
Porch pirates scour neighborhoods to steal packages left at the door from personal and mail-order deliveries. Where possible, have these packages delivered to a central mail depot, or try to be available when the deliveries are likely to occur.
Watch out for trendy high-end gift items at significantly discounted prices promoted on social media or on fake look-alike websites. If the price seems too good to be true – it probably is! (I recently heard about someone who ordered a top line golf club at a very special price, and he was sent a tea towel.
Beware of social media gift exchanges such as exchanging bottles of wine or e-transferring gifts of money to names on a list. These are typically illegal pyramid schemes that need you to share personal information to get your name on a list.
Phishing
Phishing refers to the fraudulent practice of pretending to be a legitimate and reputable company/service for the purpose of gaining access to your personal information, solicit payments and funding, and to potentially steal your identity. This usually involves a clickable link within an unsolicited email taking you to a fake website, mimicking a known business or institution. They may claim to be your financial institution, delivery service, or other company requiring confirmation of your personal information to update their records or to pay some overdue balance, tax, or fine. They may call, text, or email claiming that your account has been compromised, and you must confirm your personal information, account information, and/or passwords to help them investigate and/or restore your status, or make a delivery.
Reputable companies (Amazon, Netflix, UPS, FedEx etc.,) your postal service, and financial institutions will NOT email you a link or call you to confirm your personal information, financial/credit card information, or passwords.
This holiday season, where possible, pay with a credit card (purchases can be disputed,) and never make purchases online while using a public Wi-Fi network. Do not donate or make purchases with wire transfers, gift cards or prepaid cards, as these transactions cannot be disputed nor refunded.
Most of all, DO continue to give and donate. With a little extra caution and forethought, your donations and gift giving can be as fulfilling as you envision.
Rhonda Latreille, MBA, CPCA
Founder & CEO
Age-Friendly Business
Impact of Scams and Fraud on Wellbeing
We know that the acts of giving and receiving create a positive impact on our health and wellbeing. The converse is also true. According to the consumer group Watch?, the cost to a scam victim's wellbeing is calculated at over 2500 British pounds, ($3300 US) a year for each victim, with the number even higher for someone experiencing online fraud. Many report a drop in life satisfaction and happiness, combined with elevated feelings of anxiety and fear. These feelings can contribute to a general reduction in overall health.
To Receive
"For it is in giving that we receive."
St. Francis of Assisi
"This article is reproduced with permission from Age-Friendly Business, no reproduction in part or in whole is permitted without consent."
---
"This newsletter was prepared by Roman A. Groch who is a registered representative of Investia Financial Services Inc. (a member of the Mutual Fund Dealers Association of Canada and the MFDA Investor Protection Corporation). This newsletter is not a publication of Investia Financial Services Inc. and the views and opinions, including any recommendations, expressed in this newsletter are those of Roman A. Groch alone and not those of Investia Financial Services Inc. Investia Financial Services Inc. does not provide income tax preparation services nor does it supervise or review other persons who may provide such services.