back
June 2018
The summer heat has finally arrived! With the coming of the nice weather comes summer vacation and starting in July our Office Summer Hours. Effective July 6th, our office is resuming summer hours, which means we close early on Friday afternoons at 4:00pm. For Client's that require an evening appointment for their annual reviews Roman has set aside Monday and Tuesday evenings during the summer. Please be advised due to the demand for evening appointments we are booking a month in advance.
As a reminder during the hours of 9:30 am to 10:30 am, if you call during this period to please leave us a message on our voice mail as we conduct our daily office meeting during this time and phones will not be answered. This time allows us to organize our day's tasks, review previous day's work, discuss and complete client reviews and enquiries, as well review rates, markets and get current on the latest news.
Around the Office:


Education
Ashley has taken steps towards educating herself with regards to our Retirement Readiness program. This program helps our clients to better understand their Readiness in their Retirement, a more comprehensive look at their retirement lifestyle. She has also been educating herself by watching educational webinars from various industry leaders and companies. Learning more about how she can help seniors, keeping up to date with mental illness and how it affects clients and their life style. Staying current and updated with Health & Dental process, helping our clients apply for the correct Health & Dental plan. As well, staying current on CPP retirement and post-retirement benefits and CCP Disability benefits. Roman will be attending end of July the Fidelity Due Diligence Conference, where he will have the opportunity to meet with industry leaders and get updated on the latest in the industry.
When should Young People buy Insurance?
Janice Lee is remarkably well-insured for a 22-year-old with no dependents. A medical student at McMaster University in Hamilton, Ont., she receives a complimentary $100,000 life insurance policy through the Ontario Medical Association, and a 75% discount on premiums for disability insurance.
"I signed up because it was free," Lee says, noting she wouldn't have done so otherwise. "The only benefit I could concretely foresee is if I die, life insurance pays off my large student loans so my family doesn't have to."
Many millennials share that attitude. After all, they barely have a salary, let alone young children to miss out on wealth transfer. But buying a policy now might still make sense.
To benefit, millennials don't need dependants like children and a stay-at-home spouse. If a client and their partner are together paying down a condo mortgage, for example, both should buy term insurance, says Paul Shirer, president and CEO at Perfect Timing Financial in Toronto. "If something happens to one of them and they pass away, you don't want this person, who's just lost their spouse, to be kicked out of their home, too," he says.
Shirer points out that life insurance is a better bet for new homeowners than mortgage insurance, where the bank is the beneficiary. "Your mortgage is going down with every payment, but you're paying the same premium all the way through," he says. "So, with every mortgage payment, the bank makes a little more profit."
HEALTH IS WEALTH
Term insurance for young people is "cheap like borscht," says Cindy David, president of Cindy David Financial Group and senior estate planning advisor at Raymond James in Vancouver. A 25-year-old female non-smoker would pay $109 per year for a 20-year $100,000 policy; her male counterpart would pay $129 per year.
Premiums increase every year that a client waits before buying coverage, but not significantly through their 20s and 30s, David says. If a 25-year-old woman waits a decade before purchasing a policy, her annual premium would increase by just $15 by the time she's 35. Premiums rise more steeply when clients reach their 40s.
What can change at the drop of a hat is a client's insurability, David warns. A heart attack or a cancer diagnosis could mean no insurance company will offer coverage. So, buying a policy makes sense before a significant illness is discovered, especially where there's a family history of health issues.
Sarah Rahme, a wealth advisor at BDO Canada in Ottawa, had a young client who first applied for life insurance after getting a mortgage to buy his first home. "As part of the questionnaire, he had to undergo some tests and it turns out he had a medical condition that he was not even aware of," she says. His application was denied.
"Had he taken that insurance five years before buying the house he would have been insured for the next 30 years," she says.
But clients suffering from significant illnesses shouldn't assume they're uninsurable. Some insurers will add a flat fee – known as a rating – to premiums for people recovering from medical conditions, Rahme says. The fee depends on the health condition in question, and isn't always cheaper for young people, she adds. The rating could also be percentage based (e.g., 125% of the regular premium).
"Over the course of time, depending on what the health event was, that price of insurance comes back down to standard," David says. She points to a friend who was diagnosed with papillary thyroid cancer but became insurable after she survived 12 months. Clients who suffered from other types of cancer, on the other hand, weren't insurable for a decade. "Don't assume anything about your insurability. Go find out for sure," she says.
WHEN TO SAY NO
Plenty of other factors can affect young people's life insurance premiums. Men, for instance, pay more than women because they have a shorter life expectancy. Weight, as a measure of health, may be accounted for, as well as the number of speeding tickets received in the last year, which can suggest a propensity for risky behaviour, Shirer says.
Cigarette smokers pay significantly higher premiums, but if a policyholder can prove they've stopped smoking for one to two years, they can ask for a lower rate, Shirer says. And several insurers don't charge higher premiums to marijuana smokers.
A person's profession can also affect their premiums. Skydiving instructors and racecar drivers are deemed higher-risk than teachers and software developers, for instance. But, sometimes an insurance company will agree to an exclusion rather than a higher premium, David notes. "So, that is to say, if I hop in the car and I go to the corner store to get butter, and I get in a car accident and die, I'm covered," she says. "But if I hop behind the wheel of a race car and I'm driving around the track, I can be excluded for life insurance."
There are circumstances where it doesn't make sense for a young person to buy a life insurance policy, Rahme explains. If the client doesn't plan to get married and have children, for instance, they may not need it. Or, if they have no debt and their family could cover funeral expenses, it's probably not necessary.
David points out it rarely makes sense for a millennial to buy a permanent policy with a savings component. "Life insurance savings vehicles aren't like bank accounts — they're not easy in-and-out money," she says, adding that young people should max out their TFSAs, save for a down payment on a home, and create an emergency fund before considering a policy with a savings component.
Originally published on Advisor.ca by Sara Tateman on September 14, 2017. No reproduction in part or in whole is permitted without consent, permission to reprint the above article granted by Advisor.ca.
Tip of the Quarter
Accumulation and Retirement Principles that may not work in Decumulation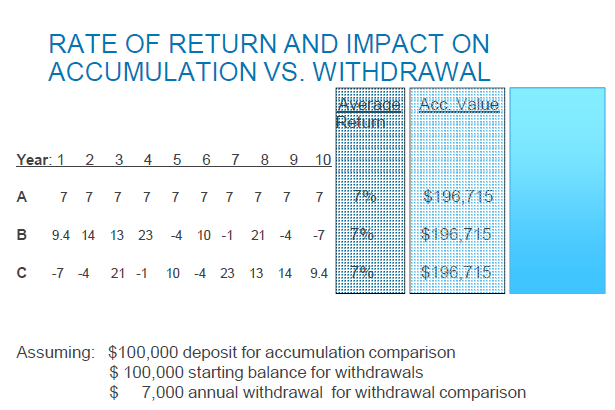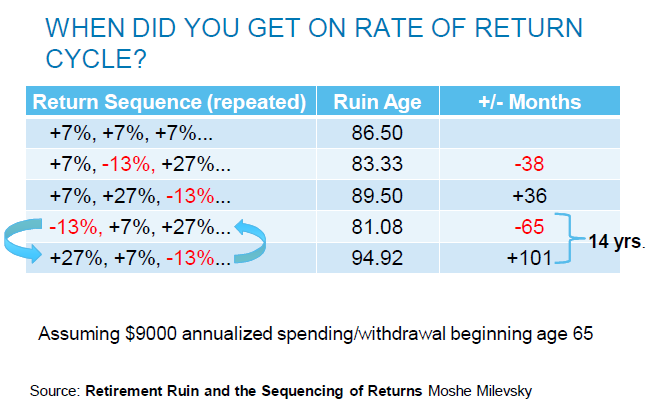 Reproduced with permission by Peter Wouters Director Tax, Retirement and Estate Planning Services – Wealth, Empire Life Investments
Reducing Your Risk of a Stroke
According to Harvard Health, these 7 steps can help to reduce the risk of a stroke:
Maintain a blood pressure of 135/85 or less
Maintain a healthy weight
Exercise for 30 minutes at least 5 times a week
Quit smoking
Treat diabetes – keep your blood sugar under control
Treat atrial fibrillation
If you drink alcohol, drink in moderation (1 glass per day)
Most of all – remember the FAST test. if you suspect someone is having a stroke, ask them to smile (see if one side is drooping) see if they can raise both arms, or speak without slurring. Call 911 right away, a timely response can make a significant difference!
"This article is reproduced with permission from Age-Friendly Business, No reproduction in part or in whole is permitted without consent."
Who Are You?
"Ask yourself three questions … and you will know who you are. Ask: what do you believe in? What do you hope for? But most important – ask: what do you love?"
Paullina Simons, The Bronze Horseman
---
This newsletter was prepared by Roman A. Groch who is a registered representative of Investia Financial Services Inc. (a member of the Mutual Fund Dealers Association of Canada and the MFDA Investor Protection Corporation). This newsletter is not a publication of Investia Financial Services Inc. and the views and opinions, including any recommendations, expressed in this newsletter are those of Roman A. Groch alone and not those of Investia Financial Services Inc.
Investia Financial Services Inc. does not provide income tax preparation services nor does it supervise or review other persons who may provide such services.