back
June 2019
Welcome Summer! It looks like summer weather has finally arrived!
The rain may have delayed some seasonal activities, like strawberry picking or gardening, but it has not slowed us down here at the office. Things are busy and productive as usual. We have spent extra time this quarter evaluating and adjusting our procedures to make sure that we are servicing our clients in the best and most efficient ways possible.
Summer Hours: Effective July 5th, our office will resume summer hours. Our office will close early on Friday afternoons at 4:00pm.
Please note: For clients that require an evening appointment, Roman has set aside Monday evenings during the next few months. Please be advised that due to the demand for evening appointments, we are booking a month in advance.
As a reminder, during the hours of 9:30 am to 10:30 am, if you call during this period to please leave us a message on our voice mail as we conduct our daily office meeting during this time and phones will not be answered. This time allows us to organize our day's tasks, review previous day's work, discuss and complete client reviews and enquiries, as well as, review rates, markets and get current on the latest news.
Around the Office:
Stephanie has also been hard at work analyzing and organizing RRIF payment reports to ensure that all payments are made in 2019 and preparing for 2020 payments. Some other daily and weekly tasks you can find her working on include daily transactions, annual review preparation, communicating with clients and fund companies, and running and analyzing reports.
During the last quarter, Kristin has also been busy auditing the Registered Education Savings Plan (RESP) accounts, ensuring that all accounts have been receiving the appropriate grant amounts. Along with this, we have implemented new procedures to help guide families along their way to receiving the maximum grants available throughout the lifetime of their RESP accounts.
Kristin has also been working diligently on preparing annual reviews, statements, updating and ensuring accuracy of client information/files, and ensuring that office procedures are up to date, relevant, and efficient.
Education
Roman attended the Dynamic Due Diligence Conference at the end of April, where he had the opportunity to meet with industry leaders and get updated on the latest in the industry. In the month of June, Roman attended the EPIC Conference (Elder Planning Issues Conference) where, along with Financial Advisors, Insurance Agents, Investment Advisors, Accountants, Tax Preparers, Realtors, Nurses, Health Care Workers, Caregivers, Lawyers, Retirement Home Owners and Funeral Directors, various topics were covered such as: Life After Work, Nourishing the Mind and Spirit of Elders Helps The Aged and The World, Don't Retire; Improve Your Life, Finding the Right Retirement or Long-Term.
Care Home, Achieving Peace of Mind, Protecting Your Biggest Asset "Your Health" as well as many more interesting topics. Also, in June, Roman attended the Best Business Practice Seminar with Investia Financial Services Inc. There Roman learned of many wonderful changes coming through Investia Financial Services Inc. Coming this Fall is an updated and improved Client Portal, new services that we will be able to provide our clients, reviewed Cyber Security for the importance of protecting our client data. As well as a clarification that the HollisWealth name will now only be a Trade Name and no longer a company. What this will mean is that paperwork from Head Office will no longer reference HollisWealth, instead you will see Investia Financial Services Inc. No worries though, documentation from our office will maintain the HollisWealth Logo and Name for, as promised to our clients, we wish to maintain consistency as much as possible and for now, from our office, the HollisWealth logo and name remain.
Changes to Ontario OHIP
Proposed Changes to OHIP Coverage While Travelling Abroad
The Ford government is proposing to end OHIP coverage for Ontarians when they travel outside of Canada, stating most tourists buy private health insurance for trips anyways. The proposed amendment would take effect on October 1st, 2019. It has been said that the current program is inefficient and carries a high administrative cost.
The program covered sudden emergency medical expenses provided the condition was unexpected and arose while a patient was outside of Canada, in the amount of $400 per day for intensive care in hospital, $200 per day for lower levels of care and $50 per day for outpatient services. The Ford government says those reimbursed under the program received five per cent of their total medical costs on average, and OHIP itself believes 90 per cent of travelers who fall ill abroad already purchase travel medical insurance.
The Ministry of Health and Long-Term Care says the change will result in "a small increase" to travel insurance premiums charged to travelers.
The proposed changes will not affect the current publicly funded health care coverage for Ontarians travelling in other parts of Canada.
Retirement – Not Our Parents' Definition Any Longer
Retirement, according to the dictionary, is to "withdraw from one's position or occupation or from active working life." You can achieve retirement when you have sources of income that do not have to be earned by working. Retirement and the term "financial independence" are often used interchangeably. In this office we would argue that Retirement is a "bad and dirty word" for in today's age no one truly Retires. Here in our office we like to use the phrase "NEW LIFESTYLE" / "NEW BEGINNING". Why? Well, many of our clients are looking forward after their working years to start a New Life Style, a New Beginning. For many this may involve continuing to consult, volunteer, learn a new hobby, activity, sport etc. The need is there to feel connected, engaged, and valued, and hence why in this office you will notice more and more that we will be replacing the word "Retirement" with the phrase "NEW LIFESTYLE" / "NEW BEGINNING". To get our clients thinking along this line you will note that during your Annual Review each year Roman will take you through the activity of talking about your Retirement Vision / New Lifestyle Vision. We want to make you think about your future, how will you be filling in your time, what will you miss, biggest fears in the future (no not money but what you might not be able to do) and your bucket list. After all, why have you been working hard all of these years if not to enjoy your New Lifestyle……
Cognitive Reserve - Can We Beat Biology?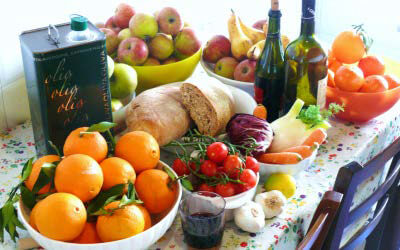 We know we are living longer — but are we living better? Most would agree that it is not just about adding more years to our life story, it is about making sure those years enriching and rewarding. Too often, though, we know of friends and family who struggle with cognitive decline as they transition into later years. Is it inevitable? Why is it that some individuals seem to navigate this progression better than others? Is there a secret to stalling or even overcoming cognitive decline? In the late 1980s, researchers noticed an interesting anomaly. Some individuals, with significant brain pathology, did not evidence a commensurate decline in overall cognitive functioning while they were alive. Others, with less brain pathology, showed much greater challenges in their day to day functional capacities. Clearly, brain pathology in and of itself was not directly associated with the behavioral expression of cognitive
function. This led to the study of 'Cognitive Reserve.' Cognitive Reserve (CR) refers to the mind's resistance to damage to the brain. Some brains are just better able to compensate for damage, and to establish alternative and efficient ways to 'get the job done.' Those with higher CR can endure more advanced stages of dementia before their lives are impacted by the disease progression. Can we Increase our CR? Much more research needs to be done to determine the factors that contribute toward higher CR. Some believe that genetics does in fact influence overall cognitive function, but has a lessor relationship with memory. While some studies show an association between brain size and cognitive function, not all studies support this theory. Education is sometimes seen as a 'protective' factor, stalling the expression of cognitive decline, but not eliminating the risk. Cognitively stimulating occupations may contribute toward smarter thinking, with no discernible difference with memory. Mind: Cognitive Reserve - Can We Beat Biology? Body: Building New Neural Networks Spirit: Life Learning Edition 6 Volume 19 Appreciate Respect Value Elevating the way the world sees and serves the age 50+.
2019 All Rights Reserved World-Wide. No reproduction in part or in whole is permitted without consent. Jennifer Legge, Newsletter Editor for Age-Friendly Business®,
Jennifer@AgeFriendlyBusiness.com Building Cognitive Reserve — Some Lifestyle Tips: Building CR is a lifetime endeavor. We need to introduce these behavioral choices with our children to build these lifelong habits. The longer we are exposed to healthy and enriching environments, the greater the likelihood that we can create more CR. You will notice that the tips do not include a secret 'magic bullet' and are fundamental lifestyle habits we know we should incorporate and embrace for both physical and cognitive health. • Physical Activity — what is good for the body is good for the brain! 150 minutes of activity per week is recommended. • Nutrition — a healthy diet, such as the Mediterranean Diet is good for the brain. • Cognitive and Social Activity. Keeping our mind active and challenged. Keep learning! Social engagement is also important. Spend time with others, involve yourself with paid or volunteer work, and reach out and see how you can help others. • Moderate your alcohol consumption. • Stress Reduction - manage your stress through exercise, meditation or yoga. • Get proper sleep - a good 7-8 hours be day. • Maintain a sense of purpose and service. This is a new and exciting area of exploration. While the researchers and academics work to understand better how CR is created, we can at least grab onto these lifestyle choices and see if we can 'beat biology.' Rhonda Latreille, MBA, CPCA Founder & CEO Age-Friendly Business®
Building New Neural Networks:
Need to build new networks in your brain? Challenge yourself and take on new habits. Here are some tips:
1. Add mind energy intensive activities. Choose activities that involve intensive problem solving, self-reflection, strategizing, memorization and decision-making. Take up a new instrument or learn a new language (especially if you have never done this before!)
2. Repetition — new pathways need to be practiced over and over again to become established. If it is a particularly complex activity — you may need 3-4 months to establish new pathways.
3. Take care of your physical health to support the creation of new neural pathways.
You can teach an old dog new tricks!
Life Learning "Develop a passion for learning. If you do, you will never cease to grow."
Anthony J. D'Angelo
"This article is reproduced with permission from Age-Friendly Business, no reproduction in part or in whole is permitted without consent."
---
This newsletter was prepared by Roman A. Groch who is a registered representative of Investia Financial Services Inc. (a member of the Mutual Fund Dealers Association of Canada and the MFDA Investor Protection Corporation). This newsletter is not a publication of Investia Financial Services Inc. and the views and opinions, including any recommendations, expressed in this newsletter are those of Roman A. Groch alone and not those of Investia Financial Services Inc.
Investia Financial Services Inc. does not provide income tax preparation services nor does it supervise or review other persons who may provide such services.