back
June 2021
Summer is finally here and we could not be happier.
Summer is finally here and we could not be happier.
Around the Office:
We are still working physically here in the office and are available by telephone should you need us. Please feel free to call our office as we would love to hear from you.


As a reminder, every year we prepare an Annual Review for each of our clients. This is an important process to ensure we are current with the times, as well as ensuring your information is accurate and meeting your Financial Lifestyle needs. Preparing your review involves a detailed process that not only has us look back on the past year but also look at the upcoming year for potential needs that might arise and ensuring client files are up to date and accurate. Spending the time to go over your entire portfolio is even more important given the current situation in the world. A lot has changed for many people, and many things that may have not been thought about before have come to the forefront. To help ease some of your scheduling stress, we are currently booking Annual Reviews via virtual meeting, telephone, or in person, depending on your preference and comfort level. For those doing their Annual Reviews by Zoom/Microsoft Teams or by telephone, the Reviews will be uploaded to your Client Portal and/or mailed before the scheduled meeting date.
Please note: For those clients who wish to have an in-person meeting, we are asking that you please wear a face covering during your time in the office, sanitize your hands upon arrival and complete a COVID-19 screening questionnaire with Karen. For clients that require an evening appointment, Roman has set aside Monday and Tuesday evenings during the next few months to be available. Please be advised that due to the high demand for evening appointments, we are booking these appointments one month in advance.
Reminder: Daily Office Meetings:
During the hours between 9:30am to 10:30am: Should you call during this period, please leave us a message on our voicemail as we conduct our daily office meeting during this time and phones will not be answered. This time allows us to organize our days tasks, review the previous day's work, discuss and complete client reviews and enquiries, as well as review current rates, markets and updates on the latest news.
Online Deposits/Contributions to your Investment Accounts:
For deposits that you make online throughout the year, please update your Online Banking company name from "HollisWealth Advisory Services Inc." to "Investia Financial Services Inc" or "Investia Services Financiers". This will ensure that your deposits/payments are received in a timely manner into your account. Your account numbers for online deposits have not changed. Do not hesitate to contact us for clarification.
Launch of New Investia Mobile App for Clients:
Investia's mobile app has been updated yet again to make our client's experience as friendly as possible. It now allows clients to share documents and messages with us in an easy, secure manner. There is a new accessory that allows clients to take a picture of a document (ie. A void cheque) and send it to our office immediately. The app also now allows you view your Rate of Return by plan type.
Retirement of the Trade Name HollisWealth Coming Soon: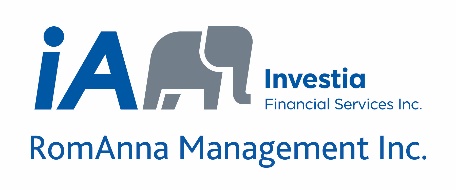 If you have not already noticed, the trade name of HollisWealth is slowly being retired. When Industrial Alliance purchased HollisWealth back in 2017, it was agreed we could continue to use the Trade Name HollisWealth. The time is slowly coming that the use of the Trade Name HollisWealth is coming to an end. You will start seeing more and more of the name Investia and/or Investia Financial Services Inc. Name changes are not new to this office and no other changes outside of the retirement of HollisWealth will be noticed near the end of the year. We have already updated our call display, so when we call you, you will see "Investia" displayed. Once we know more about email changes, we will advise you. We are anticipating, when the time comes, that @HollisWealth.com will change to @Investia.ca. Therefore, we are anticipating, though not official as of yet, that will change to . As we know more, we will advise and educate on the changes and dates.
Now Available FEE BASED ACCOUNTS Within Your Nominee Account – What You Should Know:
Nominee Account "Fee Based" Accounts. Currently our Nominee Plans are slowly being switched over to Fee Based where it makes sense to do. Currently we are focusing on households with $500,000 or more in investments within our office. What this means is that all of your investments will be switched from SERIES A Funds, which have embedded fees (i.e. the taxes and Investia Trailers are built into the investment, therefore, no separate calculations are done). F-class funds are low-fee versions of mass-market load mutual funds. They are charged on an assets-under-management basis rather than having the fee embedded within the investment. These fees are then collected and reported separately from the highest equity investment on a monthly basis by Investia Financial Services Inc.; hence there will be a reduction in the overall fee with regards to the MER of the investment. Starting in the summer of 2022, this type of reporting will start to be mandated and hence the disappearance of embedded fees, and full disclosure. Currently your December Year End Statements reflect total amount of fees/revenues paid to Investia Financial Services; now the goal will be to report/reflect these on a monthly basis. Clients are not paying more or additional fees; there will just be better reporting of what actually is paid to Investia Financial Services Inc., now monthly vs annually in December each year. This will become a requirement in the summer of 2022. Our office is just getting a head start in advance of this new reporting
Here is the latest Fee-Based Schedule for our office:
FEE-BASED - We are currently focusing on Household Portfolios of $500,000 and up.
Asset Based Fee Structure:
Tiered Rate:
| | |
| --- | --- |
| $250,000 - $499,999 | 1.10% |
| $500,000 - $999,999 | 1.00% |
| > $1,000,000 | 0.95% |
Minimum Household assets of $250,000.
No annual administration fee for RRSP or other registered plan types.
Fee may be tax deductible within non-registered plans.
Please contact Roman for further information and/or clarification.
Client Portal E-Signature and KYC Updates (Know Your Client):
We hope that you have been able to register and login to your Client Portal and take advantage of its many features. We can securely upload important documents to you through this portal and you can do the same for us. You will have access to certain tax receipts, statements and more dating back to August 2017.
The E-Signature (eSign) process for electronically signing order instructions and updating your Client Information makes things easy to do – even from the comfort of your couch. As we continue to assist clients with this tool, we have been updating emails and phone numbers on your KYC (Know Your Client). Your KYC is a document that we use daily in the office to help us best assist your investment needs and you will often hear us refer to it during your annual review.
Education:
Many have noticed that within their portfolios in the first 4-5 months of 2021, the performance/growth has been flat to slightly positive. Our Philosophy in this office, one of many, "It is far harder to be unique than to follow the crowd, and doing what is right is not always following the crowd." We as an office have been watching the market with patience and perseverance. We point this out for our client portfolios that may have been flat to slightly positive through the first two quarters of 2021 unlike the markets that rose quickly. Looking at client's long-term numbers, 1 year, 3-year, 5-year, 10-year, you will notice consistency in performance numbers
Patience is a person's ability to wait something out or endure something tedious, without getting riled up. Having patience means you can remain calm, even when you've been waiting forever or dealing with something painstakingly slow.
Perseverance is persistence in sticking to a plan. Steady persistence in adhering to a course of action, a belief, or a purpose; steadfastness.
What Is Value Investing? – Early Part of 2021:
Value investing is an investment strategy that involves picking stocks that appear to be trading for less than their intrinsic or book value. Value investors actively ferret out stocks they think the stock market is underestimating. They believe the market overreacts to good and bad news, resulting in stock price movements that do not correspond to a company's long-term fundamentals. The overreaction offers an opportunity to profit by buying stocks at discounted prices—on sale.
KEY TAKEAWAYS
Value investing is an investment strategy that involves picking stocks that appear to be trading for less than their intrinsic or book value.
Value investors actively ferret out stocks they think the stock market is underestimating.
Value investors use financial analysis, don't follow the herd, and are long-term investors of quality companies.
What Is Growth Investing? – Our Office Focus:
Growth investing is an investment style and strategy that is focused on increasing an investor's capital. Growth investors typically invest in growth stocks—that is, young or small companies whose earnings are expected to increase at an above-average rate compared to their industry sector or the overall market.
Growth investing may be contrasted with value investing. Value investing is an investment strategy that involves picking stocks that appear to be trading for less than their intrinsic or book value.
KEY TAKEAWAYS
Growth investing is a stock-buying strategy that looks for companies that are expected to grow at an above-average rate compared to their industry or the broader market.
Growth investors tend to favour smaller, younger companies poised to expand and increase profitability potential in the future.
Growth investors often look to five key factors when evaluating stocks: historical and future earnings growth; profit margins; returns on equity (ROE); and share price performance.
Earlier in June, Roman & Kristin attended the DynamicLive! Virtual Conference where they were able to hear from several fund managers regarding the current performance and outlook for the foreseeable future of the economy. This type of insight is very important for us to be able to monitor your portfolios to ensure solid performance.
Karen has continued to participate in Head Office webinars and seminars offered by our Head Office. Karen continues her studies through Johns Hopkins University and expanding her knowledge on psychology and the human behavior. We understand our clients' lives are never at a standstill and are ever changing. As part of our client services, Karen is making sure we are truly listening to you and adapting to needs as they develop.
Chill Out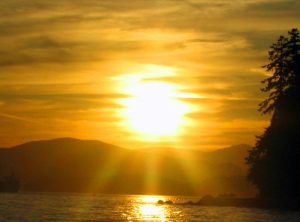 Summertime, and the living isn't always easy! We welcome that transition from the sometimes all too long cold, snowy, or rainy months. The first sign of those warm sunny days invites us to get out, bask in the sunshine, and restore that healthy vitamin D!
But when is it too much of a good thing, and what can we do when we over indulge?
We have all heard the tips and recommendations to take it slow, wear a hat, cover up with loose clothing that can breathe, avoid the sun during the hottest times of the day, interrupt sun exposure with time in the shade, and apply a good sunscreen. Nothing new here. So, what are the warning signs that we need to be aware of and what can we do when someone is in distress?
Seniors and The Sun
It takes energy for our bodies to regulate our temperature, and this extra demand can cause a serious, significant, and even deadly stress for seniors. As we age, our ability to manage changes in temperatures can be compromised. One of the reasons for this is the reduced layer of subcutaneous fat just below our skin, which, among other things, helps us control our response to heat and cold. (i) Our progressively reduced ability to perspire also jeopardizes our ability to cope well in heat during our later years, as well as side-effects from chronic use of medications. Dr. Tim Takaro, professor of health sciences at Simon Fraser University suggests that the hypothalamus in the brain also plays a role in regulating the physiological response to heat, and that this function is diminished as we get older. (ii) Taken in its entirety, over-exposure to heat and the sun (especially for older persons) can cause de-hydration, heat exhaustion, and heat stroke.
Dehydration
When we release more fluids than we take in, we can become dehydrated. Symptoms include thirst, reduced urine production, elevated heart rate and lower blood pressure, reduction in tears, vomiting, muscle cramps and light-headedness. (iii) Left untreated, dehydration can lead to heat exhaustion, heat stroke, and ultimately, death. Introduce fluids in frequent and small amounts, including water, clear broth, popsicles, and electrolyte replacements such as Powerade and Gatorade.
Heat Exhaustion
Dehydration, extended exposure to the sun and over-exertion can lead to heat exhaustion. In addition to the symptoms described for dehydration, heat exhaustion can also include profuse sweating or inability to sweat, confusion, fever up to 103 F, fainting, seizures, difficulty breathing, chest or abdominal pains. If any of these symptoms do not respond to the cessation of physical activity, cooling, and the re-introduction of fluids (as described with dehydration) it is important to seek immediate medical help.
Heat Stroke
Although there is no distinct and clear line between heat exhaustion and heat stroke, the presentation of cognitive challenges such as confusion, lethargy, seizures and coma – as well as a body temperature in excess of 103 F can often indicate heat stroke. Delay in treatment can lead to organ damage and death in more than 50% of the cases. (iv)
Dr. Takaro cautions that staying cool during a summer heat wave is not a luxury – it is a health issue. (v) He reminds us of the tragic deaths of more than 10,000 people during the extended heat wave in France in 2003.
Be aware of your environments. Check on people you know who may not be able to get relief, and make sure they have enough fluids, access to cool compresses, have regular contact, and some respite from the heat for periods throughout the day.
With some foresight and caring, we can ensure that the living is easy for everyone this summertime!
Rhonda Latreille, MBA, CPCA
Founder & CEO
Age-Friendly Business
(i) https://www.comfortkeepers.ca/summer-safety-for-seniors-and-elders/
(ii) Lisa Johnson, CBC News, June 25, 2015, "B.C. heat wave: Why heat is more dangerous for seniors."
(iii) https://www.medicinenet.com/dehydration_pictures_slideshow/article.htm
(iv) https://www.medicinenet.com/heat_exhaustion/
article.htm#what_is_the_difference_between_heat_exhaustion_and_heat_stroke (v) Lisa Johnson, CBC News, June 25, 2015, "B.C. heat wave: Why heat is more dangerous for seniors."
UV Exposure
Did you know: It is estimated that 20% of cataracts are caused by UV exposure, and that UV exposure can also cause Age-Related Macular Degeneration, the leading cause of blindness in North America.
Source: National Institutes of Health
A Helping Hand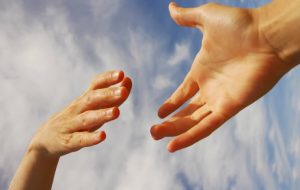 "I don't want to live in the kind of world where we don't look out for each other. Not just the people that are close to us, but anybody who needs a helping hand. I can't change the way anybody else thinks, or what they choose to do, but I can do my bit."
Charles de Lint
"This article is reproduced with permission from Age-Friendly Business, no reproduction in part or in whole is permitted without consent."
---
""This newsletter was prepared by Roman A. Groch who is a registered representative of Investia Financial Services Inc. (a member of the Mutual Fund Dealers Association of Canada and the MFDA Investor Protection Corporation). This newsletter is not a publication of Investia Financial Services Inc. and the views and opinions, including any recommendations, expressed in this newsletter are those of Roman A. Groch alone and not those of Investia Financial Services Inc. Investia Financial Services Inc. does not provide income tax preparation services nor does it supervise or review other persons who may provide such services.