back
June 2022
Happy Summer! Our office hopes you are enjoying the beautiful weather on a patio, in nature or with loved ones. As we have shifted to warmer weather, we continue to work on Annual Reviews and to stay on top of our client portfolios.
We would like to thank those of you who nominated us for the 2022 Niagara This Week Reader's Choice Awards. Our Office received Diamond Level as to Best Financial Advisor. We are very appreciative of this acknowledgement and thank everyone that not only nominated us, but as well those that voted for our office.
Around the Office:
We are still working physically here in the office and are available by telephone should you need us. Please feel free to call our office as we would love to hear from you.

Kristin has also been working on a slight influx of enacting Powers of Attorney on client accounts as a few clients have, sadly, reached a point in their lives where they can no longer take care of their own affairs. Again, a difficult and emotional time that Kristin is helping our clients' caregivers to navigate.
Also, with the sudden resignation of a long-standing portfolio manager came a lot of extra paperwork and trades for Kristin to prepare and complete for those clients that were affected.
Kristin continues to keep our office coordinated, efficient, and productive, despite the many non-routine items that have been consistently popping up this past quarter. With the warmer weather upon us, Kristin has been enjoying her time being outside with her children, playing, gardening, and just enjoying the outdoors!

We recommend working with your Legal Advisor/Lawyer to ensure you and your loved ones are protected and that your hard-earned money is dispersed as per your wishes should anything unfortunate happen.
Furthermore, Cody has been calling our clients during this challenging time period to rationalize the emotional response from investors and the media regarding the current state of the world. It's these touchpoints and calls that are so important for our office to provide you and your loved ones a reminder that we are on top of things. We cannot control the markets, but we can help provide education during these trying times. If you have any questions or concerns, please do not hesitate to reach out to our office.
Education & Community Involvement
Our office continues to stay current on the markets and what is impacting them through webinars and calling the portfolio managers to get a sense of the changes they are making behind the scenes to protect your money. Even during war and inflation, they are finding opportunities. In early July, Roman attended 2 in-person conferences. One dealt with current Elderly Planning issues which took place in Niagara Falls. Shortly thereafter, Roman drove to Montreal to a conference to listen to various portfolio managers as well as economists in order to get a better understanding of what has happened recently and upcoming economic investment decisions portfolio managers are making managing our clients' money.
We have been involved with many charity events recently to help organizations and causes that have been impacted most by the pandemic. These key events are vital to ensuring funding is available for important causes such as a golf tournament in support of Autism Niagara. Roman and Cody also attended the Croatian Hall Elimination Draw to benefit Niagara Health Foundation, Welland/Pelham District Community Living and the Hope Center.
Cody has a busy summer planned volunteering with the Niagara 2022 Summer Games beginning on August 6th and running until August 21st, 2022. He and his team are tasked with managing the Legends Golf Course venue for youth across Canada to participate in a 4-day golf tournament against their peers.
Markets:
While all of the headlines out there are pointing to the markets as 'doom and gloom', our office isn't quite singing the same tune. There is no disputing that this has been a challenging year for the markets, both physically and emotionally. The news / media have mentioned the words inflation and recession often this year to define the market's reaction. The main items that define a Recession (like the Great Depression) are: no jobs available and people unable to find employment; no money available to pay for the things that we need; and no production. We are seeing/hearing the exact opposite of that whether it is looking outside or talking to portfolio managers and economists. Companies are having a difficult time trying to hire employees for the many positions available. We have learned to live with less and have additional funds we are waiting to utilize on travel or other items, and companies are producing more than in previous months as they look to increase supply. Additionally, fears of inflation have gained traction recently….however, didn't we cause inflation? Whether it was renovations (price of wood skyrocketing), new vehicles / cars, the government printed hundreds of billions of dollars to help through the early onset of the pandemic. We had FOMO (Fear of Missing Out) and bought up supplies. But how many cars can we buy? How many renovations can we do? The supplies will come back as demand for it starts to reduce.
With that being said, the market reaction this year, albeit disappointing and frustrating, is due to the reasons above as well as fear. Panic has set in and one of our favorite tools to monitor is the fear / greed index from CNN. It is currently showing that we are moving to a period of greed. Investors are starting to have FOMO for another reason – they are realizing this year has been an over-reaction and are comfortable with the future of the markets.
Our office continues to monitor the investments on a daily basis and educate ourselves, as well as continuing to stay in touch with the portfolio managers. They are making changes behind the scenes as opportunities arise. More importantly, we have done our best to stay in touch with and educate our clients on what is happening and the reasons why. The toughest part in times like this is making educated, not emotional and quick decisions.
We have been discussing this in our phone calls, meetings and discussions with you.
We know it is not easy, but thank you for your patience and perseverance. Any questions or concerns, please call our office. You know us, we love to talk and chat!
As a reminder… Patience is a person's ability to wait something out or endure something tedious, without getting riled up. Having patience means you can remain calm, even when you've been waiting forever or dealing with something painstakingly slow.
Perseverance is persistence in sticking to a plan. Steady persistence in adhering to a course of action, a belief, or a purpose; steadfastness.
Summer Plans/Life After COVID
We have had a lot of good discussions lately with clients reviewing what their new normal will be with COVID restrictions being a thing of the past (as of now). We cannot control what's going on in the world but we can control how we react to it and what better way than to enjoy the summer weather. Whether it is hosting a family BBQ, patio entertainment with friends, going on your boat, golfing, or a variety of other activities… we hope you have enjoyed the first few months of summer weather and have many exciting plans for July, August and afterwards.
Education Topics
It has been a tough year in our office relating to clients passing away. These unfortunate situations have provided us with a chance to review how we can best help executors and their loved ones in their time of need. Our office has done our best this year to help minimize those pains with advice and a record keeper document. Whether you prefer digital or hard copy, we have a booklet from one of our companies, 1832 Asset Management L.P., which helps keep all of your important item details in one safe place. Online bank accounts, safety deposit boxes, important legal documents and more can be at your loved one's fingertips if documented properly. The last thing we want to do is leave our loved ones stressed out, trying to find Wills and passwords, all while dealing with the emotional trauma following our passing.
Furthermore, on the topic of having our ducks in a row, we've noticed quite a few inconsistencies with clients this year in terms of beneficiaries, for example group plans, Wills and even investments - wrong spelling, wrong people or a child has gotten married recently. We've been having many conversations with clients to identify / verify that the right people (your wishes) are documented in case of the unfortunate happening.
Any concerns or questions, please call our office.
Annual Reviews
As a reminder, every year we prepare an Annual Review for each of our clients. This is an important process to ensure we are up-to-date with the most current information, as well as ensuring your information is accurate and meeting your Financial Lifestyle needs. Preparing your Annual Review involves a detailed process that not only has us look back on the past year but also look at the upcoming year for potential financial needs that might arise and ensuring client files are up to date and accurate. Spending the time to go over your entire portfolio is even more important given the current situation in the world. A lot has changed for many people, and many things that may have not been thought about before have come to the forefront. To help ease some of your scheduling stress, we are currently booking Annual Reviews via virtual meeting, telephone or in person, depending on your preference and comfort level. For those doing their Annual Reviews by Zoom/Microsoft Teams or by telephone, the reviews will be uploaded to your Client Portal and/or mailed before the scheduled meeting date.
For clients requiring an evening appointment, Roman and Cody have set aside Monday and Thursday evenings during the next few months to be available. Please be advised that due to the high demand for evening appointments, we are booking these appointments at times as much as one month in advance.
Please note: For those clients who wish to have an in-person meeting, we are recommending a face covering be worn during your time in the office and please sanitize your hands upon arrival.
With easing COVID-19 restrictions, protecting our clients, staff and their families is still of our upmost priority. At the beginning of each week, our staff members continue to take a COVID Rapid Test to ensure we test negative.
At this time, our office continues to remain closed to public/walk-ins. We are available by telephone and in person meetings by appointment only.
Reminder - Daily Office Staff Meetings - 9:30am to 10:30am
Should you call during these periods, please leave us a message on our voicemail. We conduct our daily office meetings during these times and phones will not be answered. This time allows us to organize our day's tasks, review the previous day's work, discuss and complete client reviews and enquiries, as well as review current rates, markets and updates on the latest news.
Part of our daily process includes having meetings with each other to review how the day has progressed, any client contact to keep the office aware of and opportunities to make improvements in our processes/day to day activities.
During their daily meeting, Roman and Cody like to ensure they are keeping clients updated on any changes happening. Also, they review different client files as part of our process to discuss Annual Reviews and the items most important to clients. These discussions often can lead to different perspectives and ways of thinking. Emotions at times makes things challenging; that said, after reviewing the reports and financial data, every recommendation for our clients is made in their best interest. Sometimes doing nothing is doing something; this at times is easier said than done.
During their daily meeting, Roman and Kristin meet to go over any industry changes that could impact our teams' processes and procedures, client paperwork that needs to be addressed, items needing to be followed-up on, ensure the office health and safety procedures are being followed and ensure our client service is improving every day for our clients.
During their daily meeting, Cody and Kristin meet to ensure Annual Reviews are on track and our office is focusing on the items most important to our clients. In the morning, Kristin and Cody meet to review any outstanding client inquiries, any tasks that are required for completion and an overall preparation for the day ahead.
Fee Update
There are many upcoming changes happening in the industry for client benefit - one such item being full disclosure of fees (as disclosed on your December 2021 year end statement). As well, companies such as Dynamic Funds will no longer be able to cover Annual Trustee fees. 2022 will be the last year that Dynamic Funds will be covering the Annual Trustee fee for many of our clients. Clients that are in our Option 1 (Fee Based) fee plan will continue to not pay this Trustee Fee as outlined in the Investia Administrative Fee Schedule as handed out during Annual Reviews. Our office has made a proactive and conscious effort prior to these changes to show full disclosure. During Annual Reviews (past or upcoming) we are meeting with clients to identify which of our updated fee options best suits you and your family.
The Annual Trustee Fee structure has also changed recently, as outlined in a handout from your Investia statements. There will no longer be a fee per plan/account – it is now a consolidated Client Fee per SIN number
Chill Out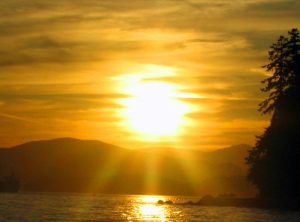 Summertime, and the living isn't always easy! We welcome that transition from the sometimes all too long cold, snowy, or rainy months. The first sign of those warm sunny days invites us to get out, bask in the sunshine, and restore that healthy vitamin D!
But when is it too much of a good thing, and what can we do when we over indulge?
We have all heard the tips and recommendations to take it slow, wear a hat, cover up with loose clothing that can breathe, avoid the sun during the hottest times of the day, interrupt sun exposure with time in the shade, and apply a good sunscreen. Nothing new here. So, what are the warning signs that we need to be aware of and what can we do when someone is in distress?
Seniors and The Sun
It takes energy for our bodies to regulate our temperature, and this extra demand can cause a serious, significant, and even deadly stress for seniors. As we age, our ability to manage changes in temperatures can be compromised.
One of the reasons for this is the reduced layer of subcutaneous fat just below our skin, which, among other things, helps us control our response to heat and cold. i Our progressively reduced ability to perspire also jeopardizes our ability to cope well in heat during our later years, as well as side-effects from chronic use of medications. Dr. Tim Takaro, professor of health sciences at Simon Fraser University suggests that the hypothalmus in the brain also plays a role in regulating the physiological response to heat, and that this function is diminished as we get older. ii Taken in its entirety, over-exposure to heat and the sun (especially for older persons) can cause de-hydration, heat exhaustion, and heat stroke.
Dehydration
When we release more fluids than we take in, we can become dehydrated. Symptoms include thirst, reduced urine production, elevated heart rate and lower blood pressure, reduction in tears, vomiting, muscle cramps and light-headedness. iii Left untreated, dehydration can lead to heat exhaustion, heat stroke, and ultimately, death. Introduce fluids in frequent and small amounts, including water, clear broth, popsicles, and electrolyte replacements such as Powerade and Gatorade.
Heat Exhaustion
Dehydration, extended exposure to the sun and over-exertion can lead to heat exhaustion. In addition to the symptoms described for dehydration, heat exhaustion can also include profuse sweating or inability to sweat, confusion, fever up to 103 F, fainting, seizures, difficulty breathing, chest or abdominal pains. If any of these symptoms do not respond to the cessation of physical activity, cooling, and the re-introduction of fluids (as described with dehydration) it is important to seek immediate medical help.
Heat Stroke
Although there is no distinct and clear line between heat exhaustion and heat stroke, the presentation of cognitive challenges such as confusion, lethargy, seizures and coma – as well as a body temperature in excess of 103 F can often indicate heat stroke. Delay in treatment can lead to organ damage and death in more than 50% of the cases. iv Dr. Takaro cautions that staying cool during a summer heat wave is not a luxury – it is a health issue. v He reminds us of the tragic deaths of more than 10,000 people during the extended heat wave in France in 2003.
Be aware of your environments. Check on people you know who may not be able to get relief, and make sure they have enough fluids, access to cool compresses, have regular contact, and some respite from the heat for periods throughout the day. With some foresight and caring, we can ensure that the living is easy for everyone this summertime!
Rhonda Latreille, MBA, CPCA
Founder & CEO
Age-Friendly Business
(i) https://www.comfortkeepers.ca/summer-safety-for-seniors-and-elders/
(ii) Lisa Johnson, CBC News, June 25, 2015, "B.C. heat wave: Why heat is more dangerous for seniors."
(iii) https://www.medicinenet.com/dehydration_pictures_slideshow/article.htm
(iv) https://www.medicinenet.com/heat_exhaustion/
article.htm#what_is_the_difference_between_heat_exhaustion_and_heat_stroke (v) Lisa Johnson, CBC News, June 25, 2015, "B.C. heat wave: Why heat is more dangerous for seniors."
UV Exposure
Did you know: It is estimated that 20% of cataracts are caused by UV exposure, and that UV exposure can also cause Age-Related Macular Degeneration, the leading cause of blindness in North America.
Source: National Institutes of Health
"This article is reproduced with permission from Age-Friendly Business, no reproduction in part or in whole is permitted without consent."
---
"This newsletter was prepared by Roman A. Groch who is a registered representative of Investia Financial Services Inc. (a member of the Mutual Fund Dealers Association of Canada and the MFDA Investor Protection Corporation). This newsletter is not a publication of Investia Financial Services Inc. and the views and opinions, including any recommendations, expressed in this newsletter are those of Roman A. Groch alone and not those of Investia Financial Services Inc. Investia Financial Services Inc. does not provide income tax preparation services nor does it supervise or review other persons who may provide such services.