back
March 2019
Happy Spring! We have been quite busy in the office over this first quarter of 2019. We have upgraded all of our software to help our processes become more efficient for our clients.
We have also been preparing and mailing out the 2018 Capital Gains Report for this tax season. If you have not received yours, please call us at the office so that we can assist you.
Furthermore, for this tax season, we have noticed a delay from Canada Post with mailed out Tax Slips from our Head Office. If you have not received yours, please contact our office so we can mail you out a copy.
Please note: For clients that require an evening appointment, Roman has set aside Monday evenings during the next few months. Please be advised that due to the demand for evening appointments, we are booking a month in advance.
As a reminder, during the hours of 9:30 am to 10:30 am, if you call during this period to please leave us a message on our voice mail as we conduct our daily office meeting during this time and phones will not be answered. This time allows us to organize our day's tasks, review previous day's work, discuss and complete client reviews and enquiries, as well as, review rates, markets and get current on the latest news.
Around the Office:
Stephanie has been busy attending webinars to ensure that she is up to date on office procedures, as well as, compliance expectations. She recently completed the Anti -Money Laundering course as part of her compliance training. She will continue to enhance her skills to provide excellent client relations. In her spare time, she volunteers on the school's parent council. Stephanie enjoys spending her free time with her family, as well as, practicing her love of photography.
Changes to Ontario OHIP+ Coverage
Under the Liberals, beginning January 1, 2018, all people under 25 received free prescriptions for a list of 4,400 medications. When the Progressive Conservatives came into power, they made changes. As of April 1, 2019, those under 25 will get taxpayer-funded prescriptions only if they're not covered by a private drug plan.
Budget 2019 Summary Highlights
On March 19, 2019, the federal government tabled its budget, "Investing in the Middle Class". The big themes in this pre-election budget were making home ownership more affordable and investments in skills training. Selected items are noted below.
Modernizing the Home Buyers' Plan – Currently, the Plan allows first-time home buyers to withdraw up to $25,000 from their Registered Retirement Savings Plan (RRSP) to purchase or build a home without having to pay tax on the withdrawal. The withdrawal must be repaid over a 15-year period, or included in the individual's income, if not repaid.
Budget 2019 proposes to increase the Plan withdrawal limit to $35,000. Furthermore, it proposes that individuals who experience a breakdown of a marriage or common-law partnership be permitted to participate in the Plan, even if they do not meet the first-time requirement. This would be available for withdrawals made after March 19, 2019.
First Time Home Buyer Incentive – The Incentive is a shared equity mortgage that would give eligible first-time homebuyers the ability to lower their borrowing costs by sharing the cost of buying a home with the Canada Mortgage and Housing Corporation.
The Incentive would provide funding of 5% or 10% of the home purchase price. No ongoing monthly payments would be required. The buyer would eventually repay the Incentive, for example, upon selling the home. This program is expected to be operational by September 2019, and more details will be released later this year.
Canada Training Credit – This new non-taxable credit would help Canadians pay for training fees. Every year, eligible workers between the ages of 25 and 64 would accumulate a credit balance of $250 per year, up to a lifetime limit of $5,000.
Starting in 2020, Canadians would be able to apply their accumulated Canada Training Credit balance against up to half the cost of training fees at colleges, universities and eligible institutions providing occupational skills training.
Registered Disability Savings Plan (RDSP) improvement – To open an RDSP, an individual must be eligible for the Disability Tax Credit (DTC). When a beneficiary no longer qualifies for the DTC, the RDSP rules can require that the plan be closed, and that grants and bonds be repaid to the Government of Canada.
To address concerns that this treatment does not appropriately recognize the financial impact that periods of severe, but episodic, disability can have on individuals, Budget 2019 proposes to eliminate the requirement to close an RDSP when a beneficiary no longer qualifies for the DTC. Doing so will allow grants and bonds that otherwise would be required to be repaid to the Government to remain in the RDSP.
Of course, the highlights above are only some of the many measures contained in the budget, and taxpayers should consult their own tax advisors to assess the impact of Budget 2019 on their own situations.
Falling in Love with Your Community Again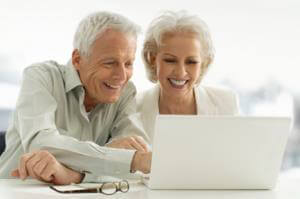 In the last edition of Maturity Matters, we discussed the need to feel connected, engaged, and valued throughout every life stage, especially as we transition into later years.
Whether you want to be challenged, entertained, inspired, or in-service of others, most communities have a menu of options to entice and invite. We have included a sampling of some of the ways we can participate and share throughout our lifetime.
Local Senior Centers: For those who want to get together, connect and have a good time, these centers offer a variety of social programs including luncheons, informal get-togethers, games and classes, as well as a variety of activities and group outings to local events and attractions.
Community Service Clubs: Rotary, Kiwanis, Lions, etc. are not typically age-specific, and provide an excellent opportunity to meet and affiliate with other service-minded people who are looking for fellowship while helping their community.
Organized Sports
Be active! From tennis to hockey, softball to pickleball, there are local clubs and organizations looking for new members to join in the love of the game. Dust off your old equipment, or purchase new. You may be surprised by the age groups enjoying the love of sport again or anew.
Community Recreation Centers
Swimming pools, outdoor courts and fields, gym classes and computer classes, there is something for everyone! Community rec centers promote active and healthy lifestyles by offering a variety of recreational, cultural, and learning programs to all age groups, with specialty programs for seniors identified. Seasonal and regular programs are promoted throughout the year.
Community recreation centers also offer a variety of daytime and evening classes from computer and technical skills, to learning a new language, pottery, painting, bridge and bee-keeping. If you have a particular skill or interest you would like to share, contact your recreation center to see about offering some sessions in the next season calendar.
Cultural Activities
Join a choir, local ensemble or community drama group. If you prefer to be on the other side of the stage, look into season tickets to attend the symphony, ballet, dance, plays and concerts.
Life-time Learning
Most universities and colleges offer free access to seniors wishing to audit academic courses. Tuition typically applies if you want to obtain course credit.
Being In-Service
Random acts of kindness to organized acts of giving, there are many ways to give back to your community.
Seniors Helping Seniors: Some community service and seniors' groups offer different types of Peer Support Volunteer programs. These programs usually require participation in preparatory training sessions. Intended to reach out and support those who are isolated, these programs can offer in-home visits, companionship, and telephone support. These types of peer support programs are also being established and promoted in retirement lifestyle and assisted living facilities.
Mentorship: Do you have expertise and experience to offer? Contact your local business schools, community colleges, and trade and alternative schools. Find out if they offer mentorship programs, and share your skills, insight and life lessons – all while enjoying inter-generational connections.
Volunteer Opportunities: Your local Hospital Foundation, Hospice, Women's Shelter, Food Bank, or Meals on Wheels need your help. Explore the opportunity to provide information at tourist centers and airports. For those who prefer fur and feathers, consider helping out at animal shelters and wildlife rescue centers.
Special Needs
Most communities offer day programs for those with special health, physical, or cognitive issues. Within a safe and supportive environment, these programs offer social and recreational time together. Perhaps you are a caregiver yourself and would like seek out support and sharing from others in similar situations. Many communities offer educational and support groups with a list of respite services within the community.
Faith Communities
In addition to offering spiritual services and study, fellowship, counselling and support, faith communities also encourage their members to participate in community outreach, social, and service programs.
Rhonda Latreille, MBA,
CPCA Founder & CEO
Age-Friendly Business
The Effects of Loneliness
According to the University of Chicago National Social, Health, Life and Aging Project, seniors who feel lonely and isolated are more likely to report poor physical and cognitive issues – pointing to the need for social and community programs to connect with and engage isolated seniors.
The Power of a Community
"There is no power for change greater than a community discovering what it cares about."

Margaret J. Wheatley
"This article is reproduced with permission from Age-Friendly Business, no reproduction in part or in whole is permitted without consent."
---
This newsletter was prepared by Roman A. Groch who is a registered representative of Investia Financial Services Inc. (a member of the Mutual Fund Dealers Association of Canada and the MFDA Investor Protection Corporation). This newsletter is not a publication of Investia Financial Services Inc. and the views and opinions, including any recommendations, expressed in this newsletter are those of Roman A. Groch alone and not those of Investia Financial Services Inc.
Investia Financial Services Inc. does not provide income tax preparation services nor does it supervise or review other persons who may provide such services.