back
September 2018
The summer is at an end, and in turn fall has arrived and the kids have gone back to school. Settling into the fall months we can take time to relax and be with family while watching the leaves change as the weather gets cooler, and as Thanksgiving approaches we are thankful for our friends and family. This December 1st 2018 will mark 10 years at our current location 449 Thorold Road Welland and over 29 years in the Financial Industry. We are looking forward with the agreement of our current landlord, many more years of servicing our clients from our current location.
For client's that require an evening appointment Roman has set aside Monday and Tuesday evenings during the fall months. Please be advised due to the demand for evening appointments we are booking a month in advance.
As a reminder during the hours of 9:30 am to 10:30 am, if you call during this period to please leave us a message on our voice mail as we conduct our daily office meeting during this time and phones will not be answered. This time allows us to organize our day's tasks, review previous day's work, discuss and complete client reviews and enquiries, as well review rates, markets and get current on the latest news.
Around the Office:
Education:
Ashley is still taking steps towards educating herself as much as possible by going to conferences, learning through webinars and studying for her LLQP Insurance course with regards to many different kinds of insurance and health and dental coverage to assist Roman in better ensuring our client's needs. She is also learning more about the Estate process and how to better help our clients go through this process as smoothly as possible. Roman attended at the end of September the Manulife Mutual Fund Summit in Chicago, where he had the opportunity to meet with industry leaders and get updated on the latest in the industry.
Institutional Care
Your parent's illness may be such that they require some degree of full-time care in a residential facility.
If it is decided that your parent cannot continue to live at home during their illness you will have to consider the out-of-home options, all of which will have different financial implications. As mentioned earlier, this will probably represent a significant change in your parent's life and it is very important that they are brought into the discussion and consulted if they are able, before any decisions are made. Other family members should also be consulted. The potential options are:
Have your parent live in your home or the home of another child
This may appear to be an attractive option since your parent will have the benefit of continued close family contact. However, this decision needs to be carefully thought out and the various implications considered. Some of the questions to ask are:
Does your parent want to do this?
What are the costs (renovations, additional living costs, etc.)?
How will the additional costs be shared?
What will be the effect on the current family situation?
What time commitment will be required from family members?
Institutional Care for an Ill Parent
Generally speaking there are three types of institutional care:
Retirement or independent living
This is where the individual is living in a retirement community but is able to take care of him/herself to a great degree and does not want the stress of taking care of a home and/or doing day-to-day chores such as cooking, laundry and cleaning. This arrangement also provides social interaction with other seniors and appropriate activities.
Assisted-living care
With this arrangement the individual not only will have the meals and other services that are provided under independent living but also some medical assistance such as bathing and supervision and/or delivery of medications.
Skilled nursing facilities
This is the highest degree of assistance and is appropriate for those individuals who need a high degree of skilled assistance and are not really able to take care of themselves. Some facilities have separate areas exclusively for those afflicted with Alzheimer's disease.
Not surprisingly, in the three options above, the independent living is the least expensive while the skilled nursing facilities are the most expensive, reflecting the degree of assistance required by the resident.
Finding a Suitable Care Facility
Given the large number of facilities available across the country, this will require some research. It is assumed that your parent will want to stay in their own community so a local search is the best way to begin. The internet can certainly be of assistance as well as talking to friends and local medical professionals.
Visit this site to see a helpful retirement home database.
Once some potential facilities have been identified, do a web search. Visit the facility's website to get a feel for what they do and how they do it. A web search may also bring up independent comments and observations from others.
You might also contact associations such as the Canadian Association of Retired People (CARP) who may have some information about the care facility.
A personal visit to the facility is extremely important. Once it has been determined what sort of care your parent requires, a checklist (below) should be completed to ensure that the individual will be getting the care that they need. Some approaches to take are:
Make an appointment to have a tour.
Consider dropping by unannounced at a subsequent time. With a scheduled appointment it is assumed that the facility staff will be 'putting their best foot forward' and the impression given may not be indicative of the day-to-day situation.
Reproduced from Dynamic Funds' Snapshots program with permission.
© 2018 1832 Asset Management L.P. – All rights reserved. Reproduction in whole or in part of this content without the written consent of the copyright owner is forbidden. Snapshots™ is a trademark of its owner, used under licence.
Canada Pension Plan (CPP) & Old Age Security (OAS)
The biggest difference between CPP and OAS is that the government does not fund CPP. CPP is really a defined benefit pension plan which is not part of government assets. It is funded by Canadian workers and their employers through paycheque contributions. In 1997 the government created the Canada Pension Plan Investment Board (CPPIB) to manage the fund's massive assets. The CPPIB has become the world's ninth largest pension administrator. OAS on the other hand is a government benefit. This is funded by income tax deductions that Canadians pay into a general revenue account which the government uses to fund various programs, one of which is Old Age Security.
Collection of CPP benefits:
Your age will affect the amount you will receive upon retirement. The standard age for beginning collection of CPP is the month after you turn 65. This is the "100%" bracket which means that you receive 100% of your normal CPP entitlement based on your historic contributory factors. You can start receiving CPP at age 60 with a full 36% reduction. This breaks down to a reduction of 0.6% per month from age 65 down to age 60. On the flip side if you defer receipt of CPP benefits up to age 70 you will receive an additional 42% of normal benefits which translates into an additional 0.7% per month from age 65 up to age 70. For example, based on benefits of $1,000.00 monthly at normal retirement, if a recipient wants to start collecting CPP at age 68 the monthly benefit will be $1,252.00: $1,000.00 plus an additional $252.00 (0.7% x 36 months). Conversely if a recipient wants to start collecting CPP at age 63 the monthly benefit will be $856.00: $1,000.00 less a reduction of $144.00 (.6% x 24 months). This simple benefit calculator can be very useful for clients considering collection of CPP benefits at any age between 60 and 70 once they are aware of their standard (age 65) benefit.
Collection of OAS benefits:
The amount of OAS pension is determined by how long you have lived in Canada after the age of 18. In short, to qualify for a full OAS pension you must have resided in Canada for at least 40 years after turning 18 and also the last 10 years immediately before the approval of your OAS pension. There are a variety of other factors that will come into play regarding eligibility. A little known fact is that, similar to the CPP deferral, you can choose to take OAS at age 70 with a 36% increase from your standard (age 65) benefit. This translates into 0.6% monthly for each month you delay receiving OAS between 65 and 70 years of age. There is no "early" receipt reduction for OAS. An important fact to remember is that if you choose to defer receipt of your OAS benefits you will effectively give up your eligibility to receive the Guaranteed Income Supplement (GIS). The GIS is tailored to provide a non-taxable benefit to low income OAS recipients who reside in Canada.
Back to School-Forward to Health!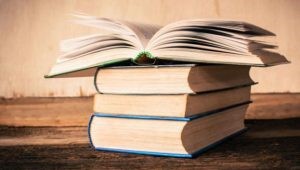 The days are getting shorter, and the back to school ads are filling the airwaves. Fresh starts, new learnings, and yet to be explored challenges are no longer the exclusive domain of the young. More and more, life-long learning is shifting from the 'nice-to-do' to the 'must-continue-to-do' column of our life.
Before you rush to invest in the latest online brain games, you might decide instead to simply take up a new hobby! Could it be that simple? Apparently so.
Dr. Denise Park, a neuroscientist at the University of Texas at Dallas decided to put this to the test.
Dr. Park recruited 200 volunteers and assigned them to 3 different groups. During a 3-month period, each group spent 15 hours per week with assigned activities. They were given memory tests at the beginning and end of the research period.
Group 1 took up new hobbies such as quilting and photography (including use of photoshop.)
Group 2 participated in social events such as watching movies together and reminiscing about past vacations.
Group 3 worked quietly on their own at home, listening to music or playing simple games or puzzles.
Dr. Park's findings revealed that not all activities are created equal when it comes to cognitive improvement. Yes, social engagement is essential to quality of life and even longevity, but if you want to enhance those brain cells and improve your memory – you'll have to take on new and challenging activities. Moreover, the more challenging the activity, the better the results!
With Dr. Park's study, the group that showed the most significant improvement in memory was Group #1 – the group learning new hobbies with new challenges. Within that group, the photography participants (who also needed to learn new computer skills) showed the greatest gains overall. Furthermore, the improvements were still evident a full year later.
Stimulating brain cells does not have to be repetitive or tedious. Have fun. Explore a new interest, take on a new hobby, acquire new skills, and learn something you didn't know before. Not only will you stretch and grow, you'll remember why you did it!
Rhonda Latreille, MBA, CPCA
Founder & CEO
Age-Friendly Business®
"This article is reproduced with permission from Age-Friendly Business, No reproduction in part or in whole is permitted without consent."
---
This newsletter was prepared by Roman A. Groch who is a registered representative of Investia Financial Services Inc. (a member of the Mutual Fund Dealers Association of Canada and the MFDA Investor Protection Corporation). This newsletter is not a publication of Investia Financial Services Inc. and the views and opinions, including any recommendations, expressed in this newsletter are those of Roman A. Groch alone and not those of Investia Financial Services Inc.
Investia Financial Services Inc. does not provide income tax preparation services nor does it supervise or review other persons who may provide such services.