back
September 2021
As we enter into a new season, we say goodbye to long, hot summer days and welcome shorter, cooler days. The leaves changing colour, hot cider and the smell of pumpkin spice are all things we can look forward to.
We would like to thank those of you who nominated us for the 2021 Reader's Choice Awards. We have been nominated in 3 categories: Best Financial Advisor, Best Financial Planning Services, and Best Investment Company. We are very appreciative of these acknowledgements.
Around the Office:
We are still working physically here in the office and are available by telephone should you need us. Please feel free to call our office as we would love to hear from you.


System Updates and Protection of Client Data:
Ransomware is a form of malware (Malware is any software intentionally designed to cause damage to a computer, server, client, or computer network.) that encrypts a victim's files. The attacker then demands a ransom from the victim to restore access to the data upon payment. Users are shown instructions for how to pay a fee to get the decryption key. The costs can range from a few hundred dollars to thousands, payable to cybercriminals in Bitcoin.
In order to try to keep current on such cyber-attacks and every changing technology thus assisting in trying to protect client data and office computer systems, a great investment has been made in our office. Firewall protection continues to be updated regularly. Our backup software has been upgraded and continues to be done so on a regular and encrypted basis. Workstation software, Microsoft Office, our security system and office cameras continue to be updated. As well as an investment into a new office server and updated workstation hardware has been completed. We have completed this to try as best as possible to protect our client data and computer to the best of our ability.
Annual Reviews
As a reminder, every year we prepare an Annual Review for each of our clients. This is an important process to ensure we are up-to-date with the most current information, as well as ensuring your information is accurate and meeting your Financial Lifestyle needs. Preparing your review involves a detailed process that not only has us look back on the past year but also look at the upcoming year for potential needs that might arise and ensuring client files are up to date and accurate. Spending the time to go over your entire portfolio is even more important given the current situation in the world. A lot has changed for many people, and many things that may have not been thought about before have come to the forefront. To help ease some of your scheduling stress, we are currently booking Annual Reviews via virtual meeting, telephone, or in person, depending on your preference and comfort level. For those doing their Annual Reviews by Zoom/Microsoft Teams or by telephone, the reviews will be uploaded to your Client Portal and/or mailed before the scheduled meeting date.
Please note: For those clients who wish to have in-person meeting, we are asking that you please wear a face covering during your time in the office, sanitize your hands upon arrival and complete a COVID-19 screening questionnaire with Kristin.
To keep our clients and staff safe, our office has been fully vaccinated against COVID-19. Our staff also completes Rapid Tests in our office every Monday to ensure we do our part to keep everyone safe and maintain peace of mind knowing we are all healthy.
For clients requiring an evening appointment, Roman has set aside Monday and Tuesday evenings during the next few months to be available. Please be advised that due to the high demand for evening appointments, we are booking these appointments one month in advance.
Reminder: Daily Office Meetings:
Between the hours of 9:30am to 10:30am: Should you call during this period, please leave us a message on our voicemail as we conduct our daily office meeting during this time and phones will not be answered. This time allows us to organize our days tasks, review the previous day's work, discuss and complete client reviews and enquiries, as well as review current rates, markets and updates on the latest news.
Online Deposits/Contributions to your Investment Accounts:
For deposits that you make online throughout the year, please update your Online Banking company name from "HollisWealth Advisory Services Inc." to "Investia Financial Services Inc" or "Investia Services Financiers". TThis will ensure that your deposits/payments are received in a timely manner into your account. Your account numbers for online deposits have not changed. Do not hesitate to contact us for clarification.
HollisWealth Trade Name is now Officially Retired: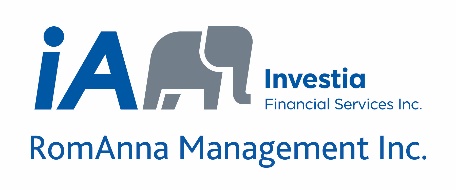 You will see the name Investia and/or Investia Financial Services Inc. in place of HollisWealth, as this Trade Name has been officially retired. No other changes outside of the retirement of the HollisWealth name will be noticed. We have already updated our call display, so when we call you, you will see "Investia" displayed. Our email addresses have changed as well from @HollisWealth to @iAInvestia.ca. i.e .
Client Portal E-Signature and KYC Updates (Know Your Client):
We hope that you have been able to register and login to your Client Portal and take advantage of its many features. We can securely upload important documents to you through this portal and you can do the same for us. You will have access to certain tax receipts, statements and more dating back to August 2017.
The E-Signature (eSign) process for electronically signing order instructions and updating your Client Information makes things easy to do – even from the comfort of your couch. As we continue to assist clients with this tool, we have been updating emails and phone numbers on your KYC (Know Your Client). Your KYC is a document that we use daily in the office to help us best assist your investment needs and you will often hear us refer to it during your annual review.
Education:
The end of September has reminded us once again that markets do not perform in a straight positive direction, and we did experience a pullback in the market. Our Philosophy in this office once again remains "It is far harder to be unique than to follow the crowd, and doing what is right is not always following the crowd." We as an office have been watching the market with patience and perseverance. We point this out in our June newsletter and once again remind our clients of our Philosophy Looking at our client's long-term numbers, 1 year, 3-year, 5-year, 10-year, you will notice consistency remains in performance.
Patience is a person's ability to wait something out or endure something tedious, without getting riled up. Having patience means you can remain calm, even when you've been waiting forever or dealing with something painstakingly slow.
Perseverance is persistence in sticking to a plan. Steady persistence in adhering to a course of action, a belief, or a purpose; steadfastness.
Light – Circadian Rhythms – Health and Well Being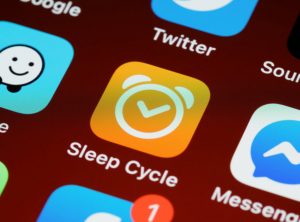 Did you know that your tissues and organs have their own biological clocks? Even more compelling is the fact that these clocks are coordinated and synchronized!
The conductor of this grand synchronization is a 'master clock' residing in nerve cells in a part of the brain known as the hypothalamus. Within the hypothalamus, this master clock is made up of approximately 20,000 nerve cells referred to as the suprachiasmatic nucleus (SNC.) Responding primarily to light, this orchestration controls almost every bodily function. When the synchronization is in harmony, the music of the body, mind, and spirit is elegant. When the biological clocks are out of sync, our mental and physical health suffers.
Circadian Rhythms
According to the National Institute of General Medical Sciences (NIGMS,) circadian rhythms are "physical, mental, and behavioral changes that follow a 24-hour cycle." They influence the ebb and flow of our major systems impacting changes in our digestion, hormones, heart-rate, metabolism, blood pressure, immune system, and temperature. The most predominant expression of our circadian rhythm is our 24-hour sleep and wake cycle.
This is fairly new science. With their research funded by the NIGMS, Jeffrey Hall, Michael Rosbash, and Michael W. Young, in 2017, won the Nobel Prize for Medicine when they discovered how clock genes control our 24-hour cycle. We all know how it feels when we are in sync with the cycle of the rotation of the planet, and these researchers can now describe the biological triggers and processes that rule the biorhythms and functions.
It's All About The Light
Light (both natural and artificial) triggers our master conductor, the SNC to orchestrate a symphony of biological clocks throughout our 24-hour period. We need the presence of light to tell our bodies to be awake and alert and ready to perform for our day, and we need the absence of light to prepare for sleep and restoration. The circadian clock has an identifiable period when it is the most sensitive to light – 2 hours before your typical sleep time, and 1 hour after your typical wake time. It is our 'inner clock' and not the 'outer clock' that triggers these important bodily functions.
Why this is Important
For some time now we have known that good quality sleep contributes toward quality wake time experiences, optimum health, and wellbeing. Indeed, a multibillion-dollar industry has emerged promising the bliss and benefits of a good night's rest. From devices, apps, special mattresses, to supplements, drugs, and CBD oil, there exists an endless variety of products designed to induce what is managed naturally.
Leading circadian rhythm and sleep expert, Dr. Steven Lockley states that, "The absolute key to healthy sleep and circadian rhythms is stable, regularly-timed daily light and dark exposure – our natural daily time cues…the management of lighting will have major impacts on human health."
Could it be that simple? It appears so.
The timing of light and darkness must assume a central role to optimize our wellness. Contrary to common thought, our circadian rhythms cannot be reset by external means such as food, exercise, caffeine, massage etc.
Here are some TIPS to help manage your light and darkness exposure:
Reduce exposure to electronic devices at least 2 hours before bed. These devices emit blue light, have a larger effect on melatonin and circadian rhythm and can contribute to sleep problems.
When preparing for bed, keep your lights dim utilizing warm colour spectrum lighting.
For ultimate sleep – remove all electronics (including TVs) from the bedroom. If that cannot be done, consider special glasses that block blue light.
If you fall asleep watching TV, engage a setting that automatically turns off the TV after a period of inactivity.
Keep your bedroom as dark as possible – even low levels of light can disrupt sleep and cause eye strain.
In conclusion, our internal biological clocks are wired with the precision of an expensive Swiss watch! Aligning your routines with natural circadian rhythms maximizes the most effective wake times and restorative sleep times. It doesn't require a lot of concoctions or expensive tools. Being mindful to our routine and stable exposure to light (especially sunlight) will help to keep our rhythms running in sync with your world.
Rhonda Latreille, MBA, CPCA
Founder & CEO
Age-Friendly Business
Less Light – Less Weight!
The presence of light during the sleep cycle has been shown to disrupt the circadian regulation of our metabolism, contributing to a potential gain for women of 10 pounds or more over a 5-year period. (Off to buy those black out curtains right now!)
Contentment
"Be content with what you have; rejoice in the way things are. When you realize there is nothing lacking, the whole world belongs to you."
Lao Tzu
"This article is reproduced with permission from Age-Friendly Business, no reproduction in part or in whole is permitted without consent."
---
"This newsletter was prepared by Roman A. Groch who is a registered representative of Investia Financial Services Inc. (a member of the Mutual Fund Dealers Association of Canada and the MFDA Investor Protection Corporation). This newsletter is not a publication of Investia Financial Services Inc. and the views and opinions, including any recommendations, expressed in this newsletter are those of Roman A. Groch alone and not those of Investia Financial Services Inc. Investia Financial Services Inc. does not provide income tax preparation services nor does it supervise or review other persons who may provide such services.